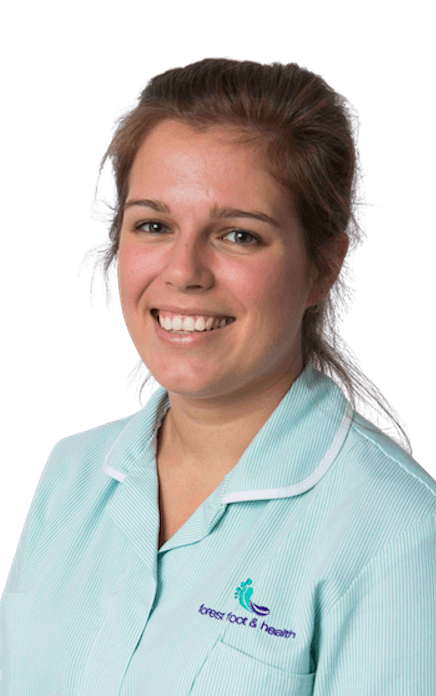 BSc (Hons) D.Pod.M. MCPod Health & Care Professions Council Registered
Daniella qualified as a podiatrist after her 3-year degree from Plymouth University.
Daniella joined us in 2017 after 1 year in the NHS and has become our senior podiatrist after only three years with us.
Patients benefit from her in depth knowledge of wounds and ulcers that she gained from working in busy NHS clinics in the Solent Area.
Whilst Daniella has a broad interest in podiatry she is also a keen netball player for Hoops Netball Club in Ringwood.
Daniella Doe – Senior Podiatrist
BSc (Hons)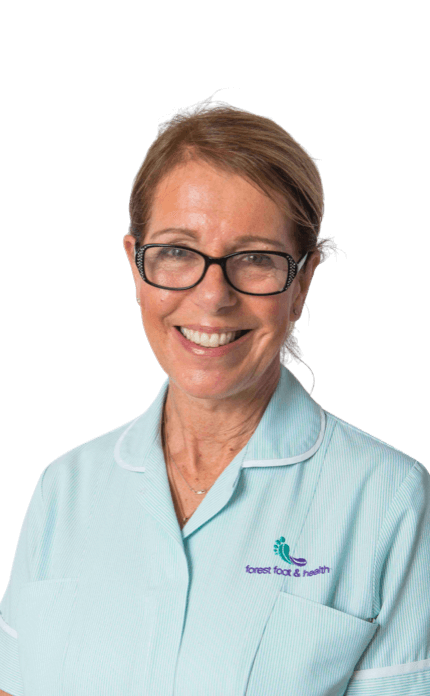 BSc (Hons) D.Pod.M. MCPod Health & Care Professions Council Registered
Hilary qualified in 1992 with a degree in Podiatric Medicine from Southampton University after 3 years of study.
She is registered on the Health & Care Professions Council (HCPC), which means that she has satisfied their rigorous inclusion criteria, and by continuously updating her learning skills is able to offer the most appropriate treatments.
Her first degree in Biological Sciences from Birmingham University led her into Cancer Research where she worked at the Medical Onconlogy Dept of Southampton University Hospital, before taking a career break to spend quality time with her three children.
She and her husband purchased the surgery in Cadnam in 1995 and have developed the property and business over the past 25 years into the successful vibrant practice that it is today.
Hilary Nossiter – Podiatrist
BSc (Hons)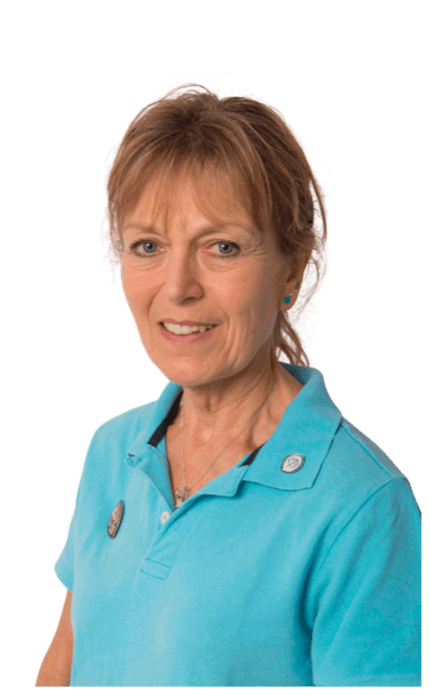 Stephanie Hillier MCSP; Grad.Dip.Phys; Lic.Ac; Mem.HCPC
Our physiotherapist, Stephanie Hillier, is an experienced clinician who graduated from King's College Hospital, London in the 1980's. Following many years of working in the in London for the NHS, she moved into the private sector, running her own private practice for 17 years and joining the Forest Foot and Health Clinic in 2006.
A thorough initial assessment will be done to fully diagnose the present problem, then an effective treatment plan is established with the patient, taking into account their lifestyle and expectations.
A variety of treatments can then be implemented with the emphasis on soft tissue release techniques; joint mobilisations and local electrotherapy if indicated. An exercise programme will be discussed and taught with advice regarding posture correction and daily activities.
Stephanie is also qualified to practice acupuncture, specialising in Musculo-skeletal conditions, having studied at the British College of Acupuncture and gaining a Licentiate in 1987.
Stephanie Hillier – Chartered Physiotherapist
MCSP.SRP.Lic.Ac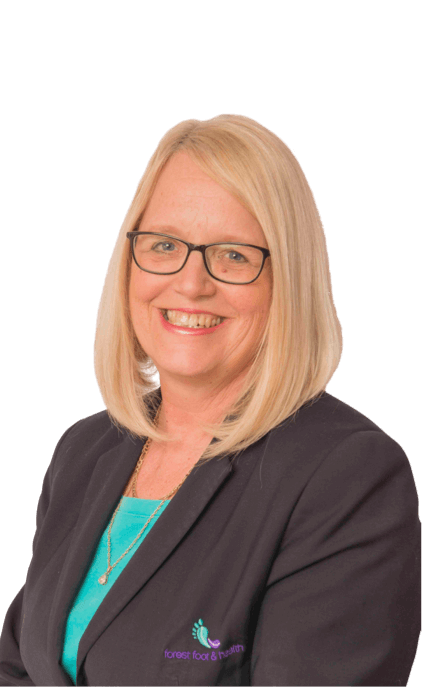 Glenda has worked for The Forest Foot & Health Clinic since 2000.
Her friendly face and happy disposition have come to be the welcome that all our customers look forward to prior to their treatment.
She is short in stature but large in personality! Her passion is for her little dog "Milly" who she loves almost as much as her granddaughter.
Glenda Wrankmore – Customer Services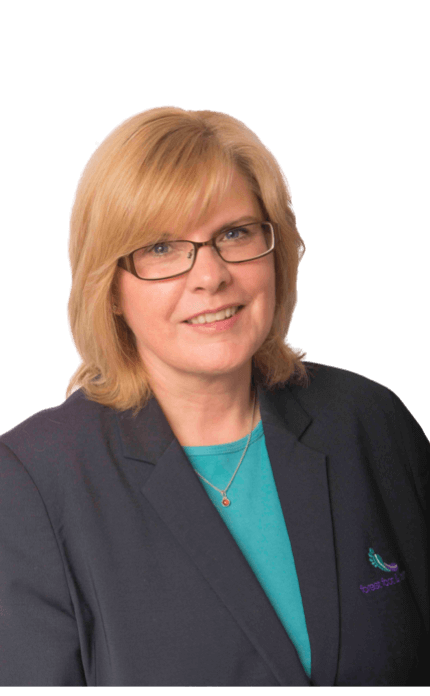 Debbie our second full-time customer services assistant has worked for The Forest Foot & Health Clinic for just over 4 years.
She has brought calm order to those times when we are very busy or when we have needed a flexible approach to our working day.
Debbie has rapidly become an integral and important member of our team and fills in the gaps in those busy times.
Debbie Sutton – Customer Services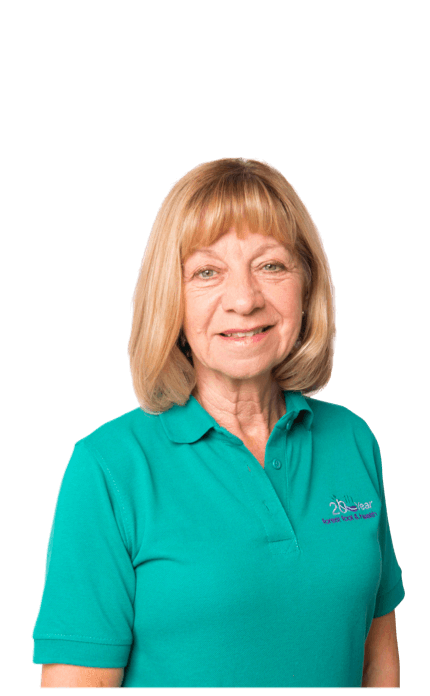 Lynda has worked for The Forest Foot & Health Clinic for over 10 years.
She is our un-seen dust fairy, who every week waves her magic wand and steam cleans all the surgeries, bathrooms, and reception areas whilst we are asleep.
Somehow the whole clinic is always immaculate when we return to work on Monday morning.
Lynda Stares – Customer Services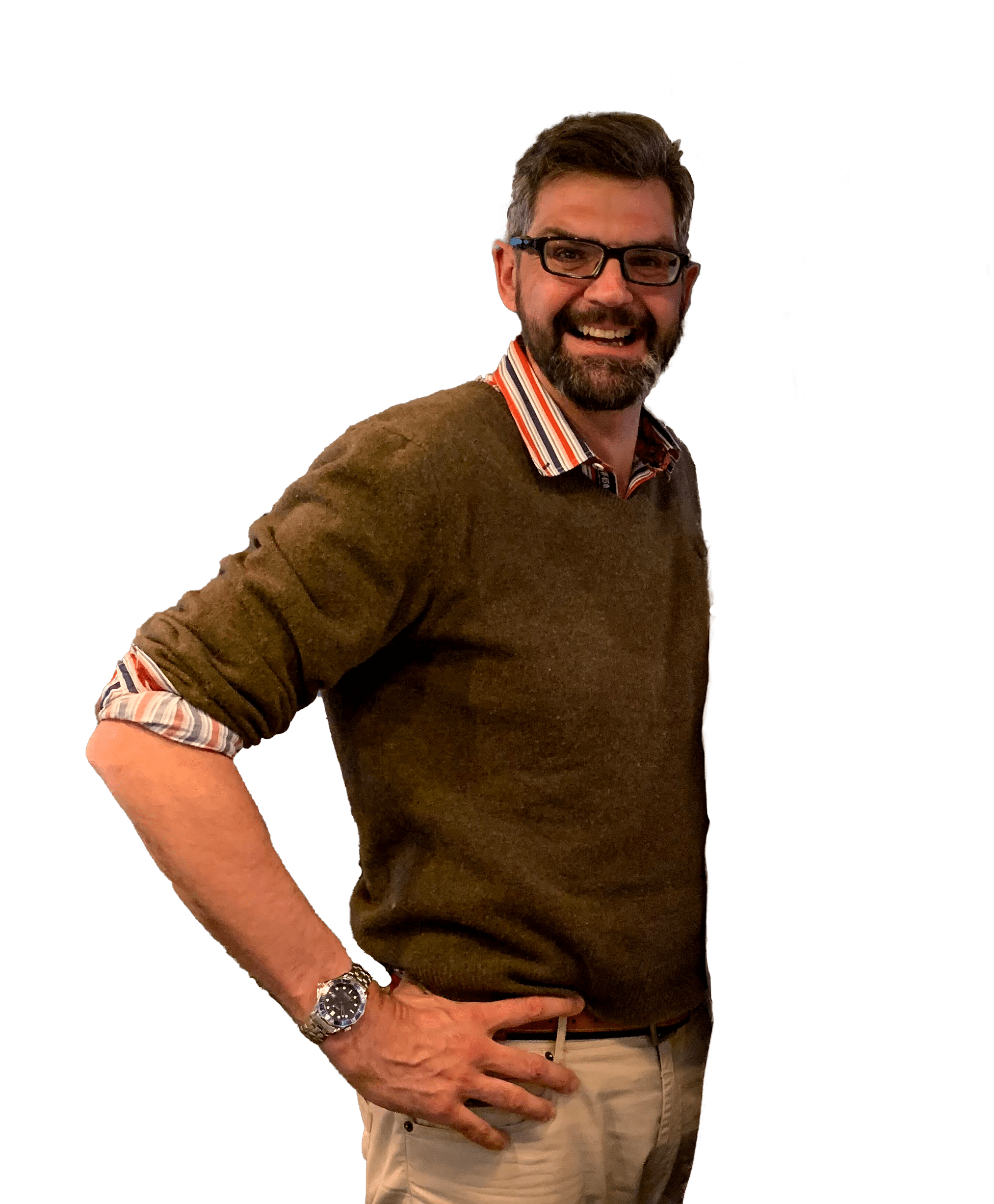 Chris's career background is predominantly in the Leisure and commercial maritime sectors, both at sea and ashore.
Having, previously worked within a corporate environment, with a strong focus on developing client/customer relationships.
Chris studied business and finance at Loughborough College and also has a strong background in IT.
During his professional sailing career he has ravelled extensively in the Caribbean and the Mediterranean. Chris has completed two double handed transatlantic crossings, the Fastnet Race more than once and skippered both private luxury yachts and commercial vessels.
Outside of the clinic, Christopher spends his spare time sailing and in the kitchen with a keen interest in food and wine. Alongside Jane, Chris is also a keen England Rugby supporter.
Chris Gillingham – Operations Manager
Clinic Opening Hours
---
Monday, Tuesday 8:30am - 8pm
Wednesday & Thursday 8:30am - 5:30pm
Friday 8:30am - 4:30pm
Saturday (once per month) 8:30am - 1pm
Late Nights Monday & Tuesday