We all put our feet through so much each day, so let us relieve the pressure and make you more comfortable, whatever the problem.
Our professional podiatrists and highly skilled therapists bring decades of experience to our Cadnam clinic. They have seen everything our feet can kick at them, from problem prevention and diagnosis to comprehensive treatment and rehabilitation plans – so they will know the best care plan for you.
A Holistic Approach to Healthy Feet
---
We carry out an initial assessment of foot pain issues and provide a range of services within your treatment plan:
Specialists in the treatment of verrucas and ingrowing toenails
Specialists in the treatment of ingrowing toenails
Biomechanical assessments for sports injuries
Gait analysis for problems associated with Knee, Hip or Lower back
Nail cutting and thinning
Corn and callus removal
Specialist Diabetic and Rheumatoid foot care
Advice on footwear
Physiotherapy including muscle stretching, deep tissue massage, acupuncture and ultra-sound therapy
Our Surgery
---
Foot and Ankle Examination
---
Treating Ingrowing Toenails
---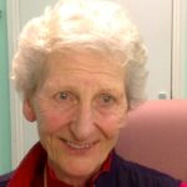 Cindy Howlett
16 Years on and my feet are in excellent condition
---
The Forest Foot and Health Clinic …….Side effects!!!!!
I was 62 yrs old when my partner Gilly laughingly said, "As we get older, it seems to be that our legs get longer and our arms get shorter, making it increasingly difficult to reach and tend to our feet"
So it became time to research our local podiatry clinics and as good luck would have it we chose the Forest Foot and Health Clinic with Hilary and her competent and friendly receptionist Glenda.
16 years on and my feet are in excellent condition thanks to the numerious sessions with Hilary. Many treatments have side effects, (not always unpleasant), these turned out to be fun sessions with great treatment and laughter, gaining knowledge of each others interests and families and then when my partner died so suddenly the biggest and best side effect was their love hugs and caring during the funeral and ongoing to this day. So very thoughtful.
Thank You
Clinic Opening Hours
---
Monday - Friday 8:30am - 5:30pm