Luxury Hot Wax Treatment for Mother's Day
Peter Nossiter
A treat for Mothers: Luxury hot wax treatment
Mother's day celebrations can be traced as far back to the ancient Greeks and Romans, who held festivals in the honour of the mother Goddesses Rhea and Cybele.
Nowadays we celebrate Mothering Sunday on the fourth Sunday in the Christian calendar of Lent. This year it falls on March 31st.
Over the years it has led to increased consumer spending, with mothers being showered with gifts and flowers. Some families even celebrate by giving their mother a day off the household chores!
So if you were stuck for ideas and wondering how to show your appreciation to your mother, why not treat her to a luxury wax treatment? We have gift vouchers for you to give to your mother to put towards her treatment.
The luxury hot wax treatment is best enjoyed after a regular podiatry treatment as it offers an extra 15 minutes of relaxation and pampering. Everyone who has had one has another because it is so lovely!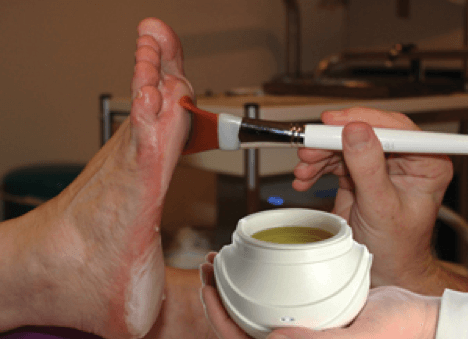 Request a call back here to book a treatment at the clinic!