Swift Microwave Treatment
The Podiatry Team
Have you ever had a verruca or know someone that has? Did you know verrucae are present in 7-12% of the population at one time! Verrucae are caused by the Human Papilloma Virus (HPV) and there are more than 150 different types of the flat wart. As verrucae are a virus, they are incurable with antibiotics. There are many home remedies and old wives' tales available on the market to try at home and eradicate the viral warts which are usually unsuccessful, when this happens many turn to a Podiatrist to try and cure the virus.
Traditional treatments for verrucae include acid, freezing and other caustic agents which need a lot of upkeep and dressings.

A revolutionary scientific breakthrough has developed a verrucae treatment that is very quick, clean and does not require dressings and returning once a week for treatment like the traditional treatments available. The Swift microwave treatment has been clinically tested and is licenced for the general treatment of skin lesions in Podiatry. The Swift is safe to use in most people but is best to consult with your Podiatrist and give advice on the most suitable treatment available to you.
Microwave treatment has been used in medicine for the past 30 years it is only within the past 12 months it has been tested and approved to use in Podiatry. Microwaves are a form of non-ionising radiation which means they do no damage to surrounding DNA, they target the viral cells only.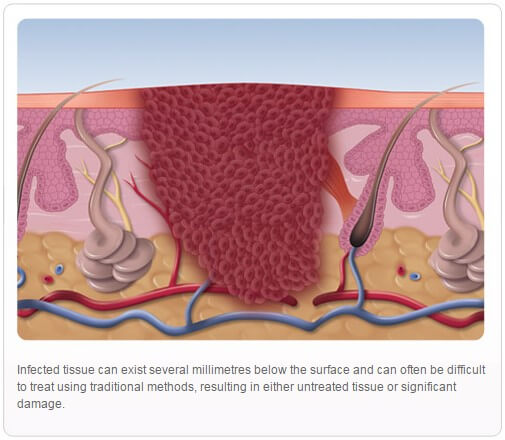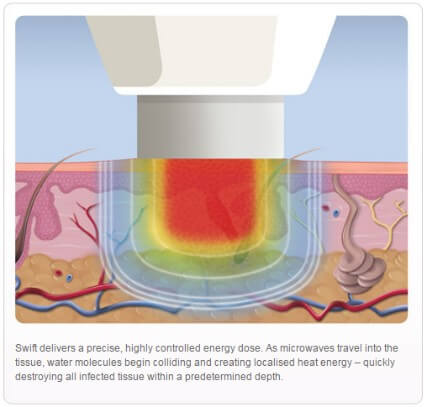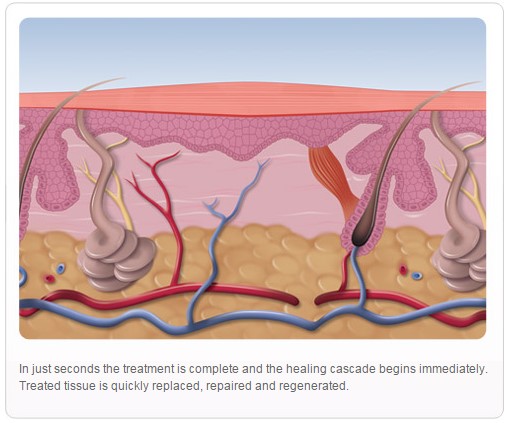 At the Forest Foot and Health Clinic it is important to us that the patients we see are happy with the treatment they receive and have enough information to make an informed decision about their proceedings and treatment plan. We have recently been auditing our figures for the patients who have undergone the Swift microwave treatment and we are pleased to announce that 86% of our patients are verrucae free post-Swift treatment. If you've had enough of that verrucae and want to get rid of it, book an appointment with us today so we can get your feet feeling happy and healthy again!
Foot pain is not normal. If you or a family member experience pain, then visit a podiatrist.
A podiatrist can treat or advise on:
Ingrown Toenails, Verrucae Treatments, Diabetic / High Risk Footcare
Treatment of Callus and Corns
Footwear, Heel Pain, Insoles
Athlete's Foot, Blisters, Bunions
Opening Hours: Monday - Friday 8.30 am - 5.30 pm (last appointment 5.00 pm)
Mon – Tuesday evening appointments available until 2000hrs (last appointment 7.30 pm) Sat opening hours 0830-1230hrs

To book, or enquire about a treatment, Telephone our team on 02380 814903 or contact us here.